Chennai, a city that seamlessly weaves its rich cultural tapestry into the fabric of modern life, takes great pride in creating stylish and comfortable living spaces. Whether it's a cozy home or a functional office, the choice of furnishings plays a pivotal role in defining the aesthetics and functionality of a space. In the heart of Chennai's thriving furnishing landscape, "Furnishing Touch" emerges as a leading supplier of home furnishing products, redefining the art of sourcing and providing Chennai residents with quality and elegance. In this article, we'll delve into the world of home furnishing products and suppliers in Chennai, with a special focus on the esteemed Furnishing Touch.
Home Furnishing: Beyond Functionality
Home furnishing is more than just selecting furniture and decor; it's about creating an atmosphere that reflects your unique personality and style. From living rooms to bedrooms, from curtains to carpets, every element plays a role in shaping the ambiance of a space.
Furnishing Touch: A Trusted Supplier
Furnishing Touch, situated conveniently in Chennai, is more than just a supplier; it's an experience waiting to be explored. As you step inside, you are greeted by an ambiance that exudes sophistication and style. Furnishing Touch's mission is simple yet profound: to provide Chennai residents with a thoughtfully curated selection of home furnishing products that redefine opulence and functionality.
A Myriad of Choices
What sets Furnishing Touch apart is its ability to offer an extensive and meticulously curated collection of home furnishing products. Whether you're in search of furniture, curtains, upholstery fabrics, or decor, this supplier is your ultimate destination. Furnishing Touch redefines quality, elegance, and affordability in home furnishing.
Quality Assurance
At Furnishing Touch, quality is non-negotiable. Every product in their collection undergoes rigorous scrutiny to ensure it meets the highest standards of craftsmanship and durability. Collaborating with trusted manufacturers and artisans, Furnishing Touch brings Chennai's homeowners and businesses the very best.
Customization to Fit Your Vision
Furnishing Touch understands that every space is unique. They offer customization services to cater to your specific requirements, ensuring that every piece of furniture or decor fits seamlessly into your home or office.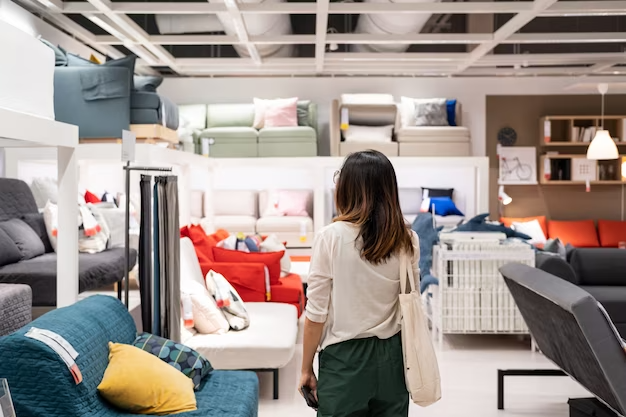 Affordability and Elegance in Harmony
Furnishing Touch firmly believes that creating stylish and functional spaces should not come at the cost of breaking the bank. They have mastered the art of seamlessly blending elegance with affordability, making quality home furnishing products accessible to all.
In Conclusion
Chennai's quest for stylish and functional living spaces is well-supported by trusted home furnishing product suppliers like Furnishing Touch. Whether you're planning a complete transformation of your home or office spaces or simply seeking to refresh specific elements of your decor, this supplier has the products, expertise, and passion to make your vision a reality. Visit their physical showroom or explore their online platform to discover furnishings that resonate with your unique style and requirements. With Furnishing Touch, you can elevate your Chennai home and office spaces into embodiments of sophistication and functionality, all within your budget.
If you are looking to buy one click here, contact us here
Follow us on Instagram