When it comes to creating a warm, inviting, and aesthetically pleasing home, the choice of home furnishing products plays a pivotal role. In the bustling metropolis of Chennai, where tradition meets modernity, there's a store that has carved a niche for itself in the world of home decor and furnishing – "Furnishing Touch." In this article, we will take you on a virtual tour of this remarkable store and explore the treasure trove it offers to home enthusiasts in Chennai.
A Glimpse of Furnishing Touch
Situated in the heart of Chennai, Furnishing Touch is not just a store; it's an experience. As you step inside, you are welcomed by an ambiance of elegance and style. The store's motto is clear: to provide customers with the best home furnishing products that seamlessly blend functionality and aesthetics.
The Extensive Product Range
Furnishing Touch prides itself on offering a vast and carefully curated selection of home furnishing products that cater to a diverse clientele. Whether you're looking for something traditional or contemporary, this store has it all. Here are some of the key product categories they offer:
Bedroom Bliss: From premium bed linens and cozy comforters to stylish cushions and curtains, Furnishing Touch has everything you need to create a serene and comfortable bedroom.
Living Room Elegance: Your living room is the heart of your home, and Furnishing Touch understands that. They offer a range of sofas, coffee tables, and home decor items that can transform your living space into a haven of comfort and style.
Dining Delights: Make your dining experience more enjoyable with their exquisite collection of dining tables, chairs, and tableware. Hosting dinner parties has never been this stylish.
Kitchen Essentials: Functional yet stylish kitchenware, cookware, and utensils are also available, ensuring that your culinary journey is as delightful as your home decor.
Bathroom Luxury: Upgrade your bathroom with their range of premium towels, bath mats, and accessories, adding a touch of luxury to your daily routine.
Outdoor Comfort: Don't forget your outdoor spaces. Furnishing Touch offers a selection of outdoor furniture and accessories that allow you to create a charming and cozy outdoor retreat.
The Furnishing Touch Experience
What sets Furnishing Touch apart is not just the range of products but the personalized shopping experience it offers. The knowledgeable and friendly staff are always ready to assist customers in finding the perfect furnishings for their homes. Whether you need design advice, help with color coordination, or assistance in measuring and fitting, they are there to guide you every step of the way.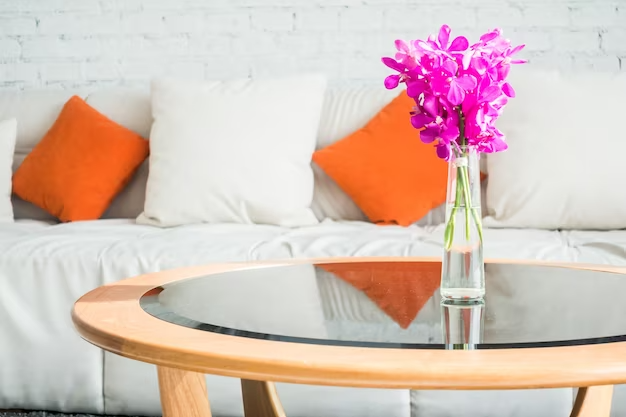 Quality Assurance
Furnishing Touch takes pride in offering only the highest quality products. They source their merchandise from reputable manufacturers and artisans, ensuring that customers receive durable and long-lasting furnishings.
Conclusion
"Furnishing Touch – Buy Best Home Furnishing Products in Chennai" is not just a title; it's an invitation to experience a world of elegance and style for your home. Whether you're looking to revamp a single room or transform your entire living space, Furnishing Touch in Chennai has the products, expertise, and passion to help you achieve your home furnishing dreams. Visit their store, explore their online platform, and let them add that special "furnishing touch" to your home that reflects your unique personality and style.
If you are looking to buy one click here, contact us here
Follow us on Instagram