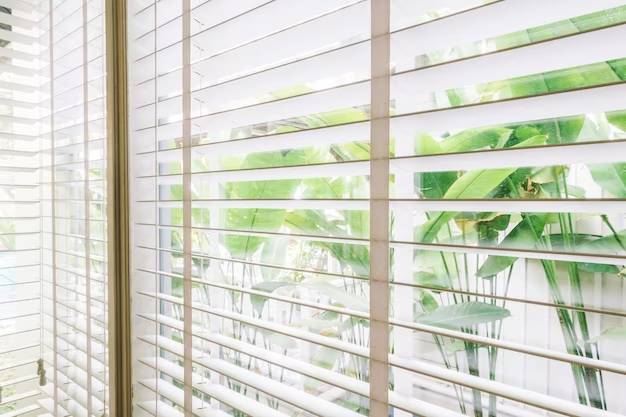 Window blinds are more than just functional window coverings; they are essential elements of interior design that can significantly impact the ambiance and functionality of a space. Whether you're looking to enhance privacy, control light, or add a touch of elegance to a room, choosing the right window blinds requires careful consideration. This selection guide will help you navigate through the various options and factors to consider when selecting window blinds.
1. Style and Aesthetics:
Window blinds come in a wide array of styles, materials, and designs. When selecting blinds, consider the overall interior design of the room. Are you aiming for a modern, minimalist look, or do you prefer a more traditional and cozy feel? Some popular blind styles include:
Vertical Blinds: These are often used for large windows or sliding glass doors. They offer excellent light control and can be tilted to provide privacy while allowing some natural light to filter through.
Horizontal Blinds: Horizontal blinds, such as Venetian blinds, have adjustable slats that can be tilted to control light and privacy. They are versatile and come in various materials like wood, faux wood, and aluminum.
Roller Blinds: These simple and sleek blinds are made of a single piece of fabric that rolls up or down. They are great for achieving a clean and contemporary look.
Roman Blinds: These fabric blinds fold up in horizontal segments when raised. They add an elegant touch to any room and come in a variety of fabric choices.
2. Light Control and Privacy:
Consider the level of light control and privacy you need in the room. Blinds with adjustable slats like Venetian or vertical blinds offer precise control over the amount of light entering the room. If you need complete darkness, blackout roller blinds are an excellent option for bedrooms or media rooms.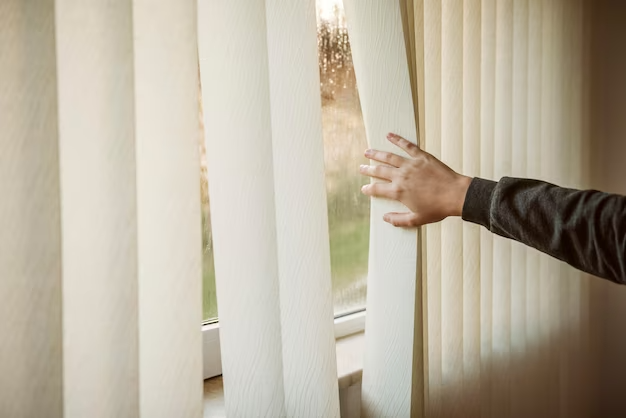 3. Material Selection:
Blinds are available in a range of materials, each with its own set of benefits. Some common materials include:
Wood Blinds: These bring a warm and natural feel to a space. They are available in various wood types and finishes.
Faux Wood Blinds: Made from composite materials, these are more resistant to moisture and are a cost-effective alternative to real wood.
Aluminum Blinds: These are durable, lightweight, and available in a variety of colors. They are a popular choice for modern and industrial-style spaces.
Fabric Blinds: Fabric blinds, such as Roman and roller blinds, offer softness and texture to a room. They come in various patterns and colors to suit your decor.
4. Window Size and Type:
Consider the size and type of your windows. Larger windows may benefit from vertical blinds, while smaller windows could be outfitted with horizontal blinds. Special window types like bay windows or skylights might require customized blinds for a perfect fit.
5. Energy Efficiency:
Certain types of blinds, such as cellular or honeycomb blinds, offer energy-saving benefits by providing an additional layer of insulation. These blinds can help regulate indoor temperatures, potentially reducing heating and cooling costs.
6. Maintenance and Cleaning:
Different materials require different levels of maintenance. Wood blinds may need occasional dusting and polishing, while fabric blinds may require gentle cleaning to avoid damaging the material.
7. Budget:
Lastly, consider your budget. Blinds come in a wide price range, depending on the material, style, and brand. It's important to strike a balance between quality and cost to ensure your blinds are a worthwhile investment.
Conclusion:
Selecting the right window blinds involves careful consideration of style, functionality, and practicality. With numerous options available, it's important to choose blinds that align with your interior design preferences and meet your specific needs. By considering factors like style, light control, material, and maintenance, you can find the perfect window blinds that not only enhance the aesthetics of your space but also offer the desired level of privacy and light control.
If you looking to buy one click here, contact us here