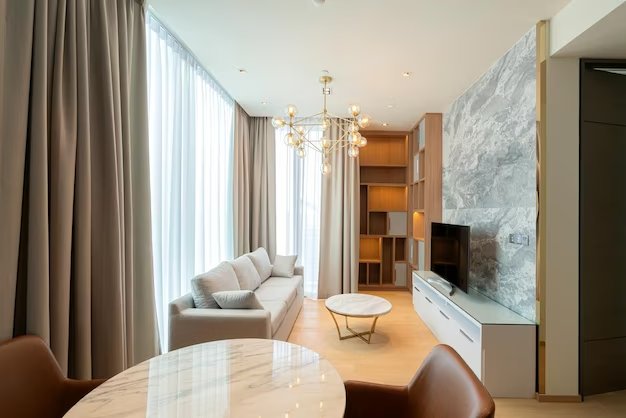 When it comes to home decor, curtains are more than just functional window coverings; they are a statement of style and an integral part of interior design. Whether you're looking to add a touch of elegance, create privacy, or enhance the overall ambiance of a room, choosing the right curtains is essential. This is where curtain suppliers and makers come into play, offering a wide range of options to suit your preferences and needs. In this article, we'll explore the significance of curtain suppliers and makers in the world of interior design.
The Role of Curtain Suppliers and Makers:
Curtain suppliers and makers play a crucial role in helping homeowners and interior designers bring their design visions to life. They offer an extensive selection of fabrics, styles, patterns, and customization options to cater to a diverse range of tastes and design themes. These professionals are experts in their field, with an in-depth understanding of fabrics, textures, color schemes, and trends.
Advantages of Choosing Curtain Suppliers and Makers:
Expert Advice: Curtain suppliers and makers possess a wealth of knowledge about different fabrics, their properties, and how they interact with light and space. They can offer valuable insights and recommendations based on your specific needs.
Customization: Many curtain suppliers and makers offer customization options, allowing you to choose the perfect fabric, style, and size to fit your windows and complement your decor.
Quality Craftsmanship: Professional curtain makers ensure that your curtains are crafted with precision and attention to detail. This craftsmanship results in curtains that not only look beautiful but also function effectively.
Variety of Choices: From sheer curtains that filter light to heavy drapes that provide privacy and insulation, curtain suppliers and makers offer a wide range of choices to suit different rooms and purposes.
Personalized Service: These professionals take the time to understand your preferences, decor style, and budget, guiding you toward the best options that align with your vision.
Latest Trends: Curtain suppliers and makers stay up-to-date with the latest design trends, ensuring that you have access to the most stylish and contemporary options.
Choosing the Right Curtain Supplier and Maker:
When selecting a curtain supplier and maker, consider the following factors:
Experience: Look for professionals with years of experience in the industry. Experienced curtain makers have honed their skills and can offer top-notch craftsmanship.
Quality of Materials: Ensure that the supplier offers high-quality fabrics and materials that are durable and long-lasting.
Portfolio: Review their portfolio to get an idea of their design aesthetics and capabilities. This can help you gauge whether their style aligns with your vision.
Customer Reviews: Read customer reviews and testimonials to gain insights into their customer service and the satisfaction of previous clients.
Consultation: Opt for a supplier that offers consultation services, allowing you to discuss your requirements and receive expert advice.
Conclusion:
Curtain suppliers and makers are more than just providers of window coverings; they are partners in your home's transformation. With their expertise, customization options, and dedication to quality, they help you achieve the perfect balance of functionality and aesthetics in your living spaces. Whether you're looking for classic elegance, modern chic, or unique patterns, these professionals are your go-to resource for elevating your home decor to new heights.
If you looking to buy one click here, contact us here