Introduction
Chennai, a city known for its rich cultural heritage and modern lifestyle, has a deep appreciation for aesthetics and home decor. Among the various elements that contribute to enhancing your living spaces, curtains play a pivotal role. Choosing the perfect curtains can add elegance and style to your interiors. In this article, we'll explore why Furnishing Touch is the ultimate destination to buy the best curtains in Chennai, where quality and design come together seamlessly.
The Importance of Curtains
Curtains aren't just functional window coverings; they are an integral part of your home decor. Here's why curtains matter:
Aesthetic Appeal: Curtains can transform the look and feel of a room, adding character and charm. The right choice of curtains can elevate your decor to a new level.
Privacy and Light Control: Curtains provide privacy and allow you to control the amount of natural light entering your space. This balance is essential for creating a comfortable ambiance.
Insulation: Certain types of curtains can help insulate your home, keeping it warm in winters and cool in summers. This can lead to energy savings.
Sound Reduction: Thick and heavy curtains can also dampen noise, creating a quieter and more peaceful environment inside your home.
Why Choose Furnishing Touch?
Wide Range of Options: Furnishing Touch, located in AC 114, 4th Ave, near Subway & Cake Point, Shanthi Colony, AC Block, Anna Nagar, Chennai, Tamil Nadu 600040 boasts an extensive collection of curtains that cater to diverse tastes and preferences. Whether you're looking for traditional, contemporary, or eclectic designs, Furnishing Touch has it all.
Quality Assurance: When you buy Furnishing Touch, you can trust in the quality of the materials and craftsmanship. They offer curtains made from premium fabrics that are not only visually appealing but also durable.
Expert Guidance: The team at Furnishing Touch comprises experienced professionals who understand the nuances of home decor. They provide expert guidance in selecting the right curtain to match your interior style and needs.
Customization: If you have specific requirements or unique window sizes, Furnishing Touch can customize curtain to ensure a perfect fit for your home.
Budget-Friendly Options: Furnishing Touch believes that quality doesn't have to come at a high price. They offer a range of budget-friendly curtain options, allowing you to beautify your home without breaking the bank.
Convenient Shopping Experience: Furnishing Touch ensures a hassle-free shopping experience with easy access to their showroom and excellent customer service. You can explore their extensive curtain collection at your own pace and seek assistance when needed.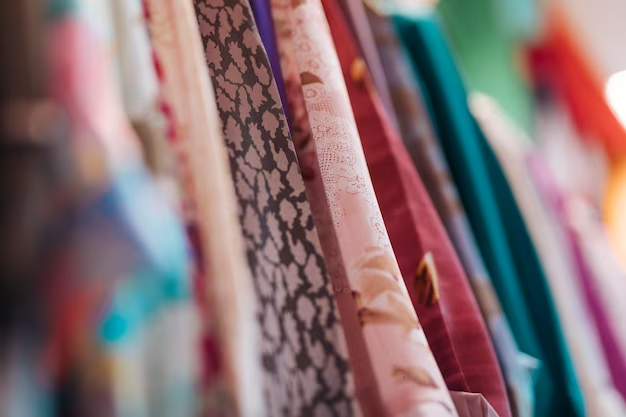 Conclusion
Curtains are more than just window coverings; they are an expression of your style and a vital component of your home decor. When you're looking to buy the best in Chennai, Furnishing Touch stands out as the ultimate destination. With a commitment to quality, a wide range of options, and expert guidance, Furnishing Touch ensures that your choice of curtains not only reflects your style but also adds a touch of elegance to your living spaces. Chennai's residents can trust Furnishing Touch to help them transform their homes into cozy and stylish havens that blend tradition with modernity.
If you are looking to buy one click here, contact us here
Follow us on Instagram