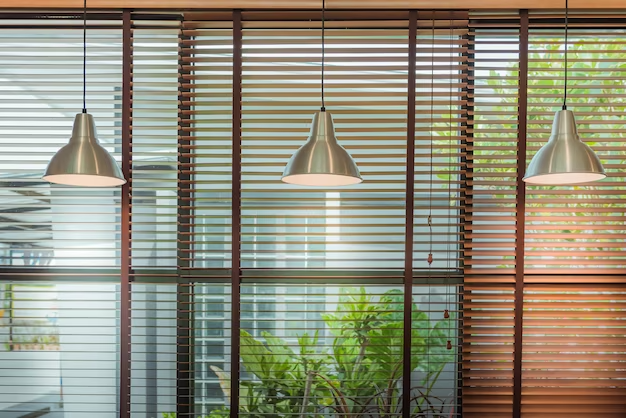 Introduction
Chennai, a city that seamlessly blends tradition and modernity, places great importance on the aesthetics and comfort of living spaces. Among the various elements that contribute to an inviting home, blinds and curtains play a significant role. When it comes to finding the top blinds and curtains dealers in Chennai, Furnishing Touch stands head and shoulders above the competition. In this article, we will delve into why Furnishing Touch is renowned as the premier destination for quality, style, and elegance in window treatments in Chennai.
The Beauty of Furnishing Touch
Situated in the vibrant AC 114, 4th Ave, near Subway & Cake Point, Shanthi Colony, AC Block, Anna Nagar, Chennai, Tamil Nadu 600040, Furnishing Touch isn't merely a showroom; it's a sanctuary of inspiration for homeowners, decorators, and design enthusiasts alike. As the top destination for blinds and curtains in Chennai, Furnishing Touch excels in several aspects that set it apart:
Extensive Collection: Furnishing Touch offers an extensive and carefully curated collection of blinds and curtains that cater to diverse tastes and interior styles. Whether you prefer classic elegance, contemporary chic, or something uniquely eclectic, their range has it all.
Uncompromising Quality: Quality is a cornerstone of Furnishing Touch's ethos. Their blinds and curtains are crafted from premium materials that not only exude visual appeal but also promise longevity and durability. Each piece reflects their dedication to maintaining the highest standards of quality.
Expert Guidance: The team at Furnishing Touch comprises seasoned professionals who possess an in-depth understanding of home decor. They don't just sell blinds and curtains; they offer expert guidance to help you make the right choices that align with your interior design vision.
Customization Services: Furnishing Touch recognizes that every home is unique, and window sizes may vary. They provide customization services to ensure that your blinds and curtains fit your windows perfectly, down to the last inch.
Budget-Friendly Options: Furnishing Touch believes that quality should be accessible to all. They offer a range of budget-friendly options, allowing you to enhance your home decor without overspending.
Convenient Shopping: Furnishing Touch's strategic location in Chennai ensures easy access to their showroom. You can leisurely explore their extensive collection of blinds and curtains, and their commitment to delivering excellent customer service guarantees a hassle-free shopping experience.
Why Choose Furnishing Touch?
When you choose Furnishing Touch for your blinds and curtains in Chennai, you're not just buying window treatments; you're investing in the transformation of your living spaces. With an unwavering commitment to quality, a diverse array of options, and expert guidance, Furnishing Touch ensures that your window treatments become an integral part of your home decor, reflecting your style, taste, and personality.
Conclusion
Blinds and curtains are not just functional window coverings; they are an expression of your style, a statement of your taste, and a defining element of your home decor. When you're seeking the top blinds and curtains dealers in Chennai, Furnishing Touch emerges as the epitome of quality and elegance. Chennai's residents can rest assured that Furnishing Touch will assist them in turning their homes into stylish and inviting sanctuaries where tradition and modernity harmoniously coexist.
If you are looking to buy one click here, contact us here
Follow us on Instagram