Welcome to Furnishing Touch, the ultimate destination for all your home furnishing needs. When it comes to transforming your living space and achieving the perfect balance of light and privacy, blinds play a crucial role. At Furnishing Touch, we understand the importance of blinds in creating a comfortable and stylish environment, which is why we are dedicated to offering you the finest quality blinds that will elevate your home.
Uncompromising Quality
At Furnishing Touch, we believe in delivering nothing but the best. Our blinds are meticulously crafted with precision and care, using premium materials that guarantee durability and longevity. We source our materials from trusted suppliers who share our commitment to excellence, ensuring that our blinds meet the highest standards.
Each blind undergoes stringent quality checks throughout the production process to ensure that it adheres to our strict criteria. We take pride in providing blinds that not only look beautiful but also stand the test of time, giving you long-lasting satisfaction.


A Blind for Every Style and Need
We recognize that every home is unique, and individual preferences vary. That's why we offer a wide range of blind styles to cater to various tastes and requirements. Let's explore some of the blinds available in our collection:
Venetian Blinds: 
Venetian blinds are a classic choice that adds a touch of elegance and sophistication to any room. Our Venetian blinds are available in a variety of materials such as wood, aluminum, and faux wood, allowing you to choose the perfect option to complement your interior decor.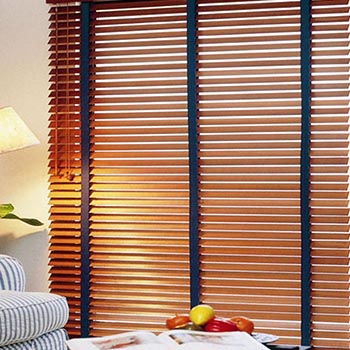 Roller Blinds: 
If you desire a sleek and minimalistic look, our roller blinds are an excellent choice. These blinds are easy to operate and provide versatile light control. With a wide range of fabrics, colors, and patterns available, you can find the ideal roller blinds to suit your style.
Roman Blinds:
Roman blinds combine functionality with timeless beauty. Our collection features an array of luxurious fabrics that gracefully fold when raised, creating an elegant and tailored look. Whether you prefer subtle neutrals or bold patterns, our Roman blinds offer a sophisticated touch to your windows.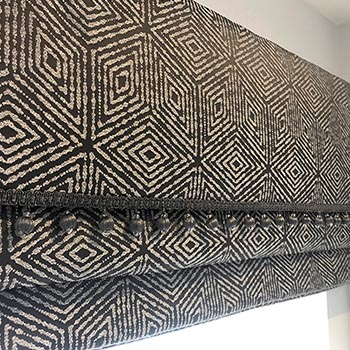 Vertical Blinds:
Ideal for larger windows and sliding doors, our vertical blinds provide excellent light control and privacy. Available in various materials and colors, these blinds offer a modern and practical solution for any space, allowing you to adjust the amount of light and visibility with ease.
Pleated Blinds:
Pleated blinds are an excellent choice for conservatories or rooms with unique window shapes. These blinds feature a neat and compact design, offering a soft and diffused light effect. Our pleated blinds are available in a range of colors and patterns, allowing you to create a harmonious and stylish atmosphere.

At Furnishing Touch, we understand that selecting the right blinds can significantly impact the overall look and feel of your home. That's why our expert team is always available to guide you in choosing the perfect blinds that not only meet your functional needs but also complement your personal style. With Furnishing Touch, you can trust that you'll find the highest quality blinds that will transform your living space into a haven of comfort and beauty.