Introduction
In the vibrant city of Chennai, where tradition gracefully merges with modernity, creating an inviting and aesthetically pleasing living space is a cherished endeavor. Home furnishing is a vital part of this journey, and amidst the myriad of retailers in the city, Furnishing Touch stands tall as a symbol of quality, style, and excellence. This article will delve into what makes Furnishing Touch one of the foremost home furnishing retailers in Chennai and why it's the preferred choice for Chennai's discerning homeowners.
A Glimpse into Furnishing Touch
Nestled in the heart of Chennai's bustling Nungambakkam neighborhood, Furnishing Touch is not just a store; it's a sanctuary of inspiration for homeowners, interior designers, and decor enthusiasts alike. As one of the leading home furnishing retailers in Chennai, Furnishing Touch excels in several aspects that set it apart:
Diverse Range of Products: Furnishing Touch offers an extensive and meticulously curated collection of home furnishing products that cater to diverse tastes and interior styles. Whether you're inclined towards classic elegance, contemporary chic, or something uniquely eclectic, their range has it all.
Uncompromising Quality: Quality is not just a promise at Furnishing Touch; it's a commitment. Their products are sourced from top brands known for their durability and aesthetic appeal. Each item reflects their dedication to maintaining the highest standards of quality.
Expert Guidance: The team at Furnishing Touch comprises seasoned professionals who possess an in-depth understanding of home decor. They don't just sell products; they offer expert guidance to help you make informed choices that align with your interior design vision.
Customization Services: Furnishing Touch recognizes that every home is unique, and individual preferences may vary. They provide customization services to ensure that your furnishing products are tailored to your specific requirements.
Budget-Friendly Options: Furnishing Touch firmly believes that style and quality need not come with a hefty price tag. They offer a range of budget-friendly options, allowing you to enhance your home decor without stretching your budget thin.
Convenient Shopping Experience: Furnishing Touch's strategic location in Chennai ensures easy access to their showroom. You can leisurely explore their extensive collection of home furnishing products at your own pace, and their commitment to delivering excellent customer service guarantees a hassle-free shopping experience.
Why Choose Furnishing Touch?
When you choose Furnishing Touch as your home furnishing retailer in Chennai, you're not just buying products; you're investing in the transformation of your living spaces. With an unwavering commitment to quality, a diverse array of options, and expert guidance, Furnishing Touch ensures that your home reflects your style, taste, and personality.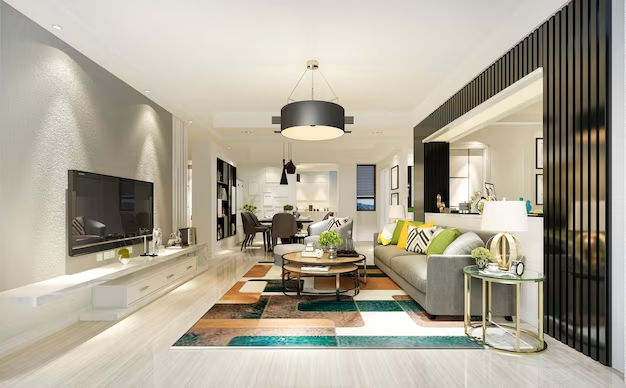 Conclusion
Home furnishing is an art, and Furnishing Touch is the canvas where your decorating dreams come to life. As one of the foremost home furnishing retailers in Chennai, Furnishing Touch provides Chennai's residents with the means to elevate their living spaces to new heights. Whether you're looking for elegant curtains, stylish furniture, cozy mattresses, or unique decor pieces, Furnishing Touch is your trusted partner in creating an inviting and beautiful environment that blends tradition with modernity.
If you are looking to buy one click here, contact us here
Follow us on Instagram