Chennai, the sprawling metropolis on the Coromandel Coast, is a city of immense diversity, rich culture, and a thriving urban lifestyle. Amidst its ever-evolving landscape, Chennai residents seek to create homes that reflect their unique tastes and preferences. In this quest for quality and elegance, Furnishing Touch Store has emerged as the top destination among furnishing retailers in Chennai. In this article, we will delve into the essence of Furnishing Touch Store and explore why it stands out as the preferred choice for Chennai's homeowners.
A Distinctive Haven for Home Furnishings
Nestled conveniently in Chennai, Furnishing Touch Store isn't just a retail space; it's an experience. As you step through its doors, you're immediately enveloped in an ambiance that exudes sophistication and style. The mission of Furnishing Touch Store is clear and unwavering: to provide Chennai residents with a meticulously curated selection of home furnishing products that redefine opulence and elegance.
Unparalleled Variety and Affordability
Furnishing Touch Store distinguishes itself by offering an extensive and thoughtfully curated collection of home furnishing products that cater to a wide range of tastes and budgets. Whether you're in search of budget-friendly options or iconic luxury pieces, this store is your one-stop destination. Furnishing Touch Store covers all aspects of home furnishing, from curtains to carpets, from wall coverings to furniture, redefining opulence and quality in home decor.
A Commitment to Quality
What sets Furnishing Touch Store apart is its unwavering commitment to quality. Each product in their collection undergoes rigorous scrutiny to ensure it meets the highest standards of craftsmanship and durability. They collaborate with trusted manufacturers and artisans to bring the best of the best to Chennai's homeowners.
Elegance and Affordability Hand in Hand
Furnishing Touch Store's unique selling point is its ability to seamlessly blend elegance with affordability. It understands that creating a home that reflects one's personal style should not come at the cost of breaking the bank. This combination of quality, elegance, and affordability has made Furnishing Touch Store a cherished destination among Chennai's discerning residents.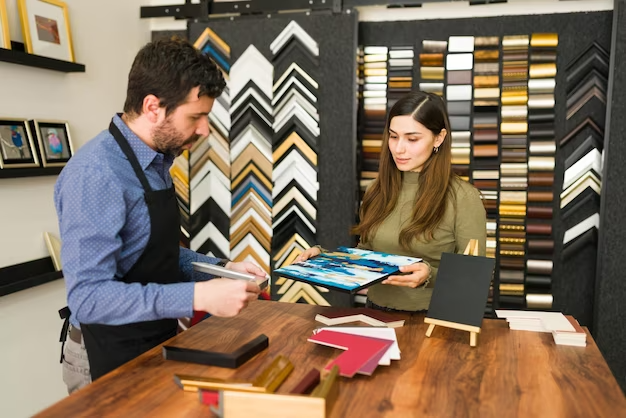 In Conclusion
Furnishing Touch Store stands tall as a symbol of quality, elegance, and affordability among furnishing retailers in Chennai. Whether you're planning to revamp specific elements of your home decor or embark on a complete home transformation, this store has the products, expertise, and passion to make your vision a reality. Visit their physical store or explore their online platform to discover furnishings that reflect your unique personality and style. With Furnishing Touch Store, you can elevate your living spaces and turn your Chennai home into an embodiment of sophistication and elegance, all within your budget.
If you are looking to buy one click here, contact us here
Follow us on Instagram