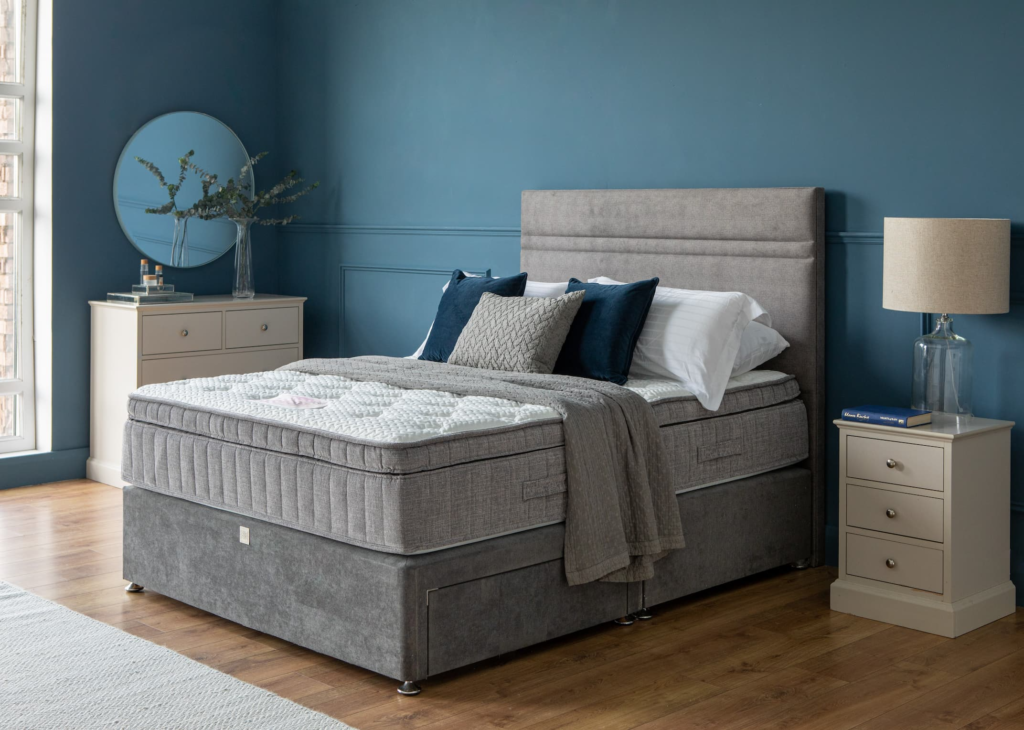 In the vibrant city of Chennai, where tradition and modernity coexist harmoniously, a good night's sleep is not just a necessity; it's a way of life. For those seeking the pinnacle of quality and luxury in mattresses, Furnishing Touch proudly presents the "King Koil Mattress Showroom & Dealers Store" in Chennai. In this article, we will delve into the world of King Koil premium mattresses and unveil why Furnishing Touch is the ultimate destination for those in search of unparalleled sleep luxury in Chennai.
The Essence of King Koil Premium Mattresses
King Koil is a name synonymous with luxury, craftsmanship, and comfort. The brand is renowned for its dedication to crafting mattresses that redefine sleep quality. With a history spanning generations, King Koil has become a symbol of opulence in the world of bedding.
Furnishing Touch: Your Gateway to King Koil Premium Mattresses
Conveniently located in Chennai, Furnishing Touch is more than just a store; it's an experience. As you step inside, you are greeted by an ambiance that exudes sophistication and style. Furnishing Touch's mission is clear: to provide Chennai's residents with a meticulously curated selection of King Koil mattresses that redefine comfort and elevate the art of restful sleep.
The King Koil Premium Collection at Furnishing Touch
What sets Furnishing Touch apart is its ability to offer an extensive and thoughtfully curated collection of King Koil premium mattresses. Whether you seek the plush comfort of memory foam, the support of innerspring technology, or specialized orthopedic designs, this showroom is your ultimate destination. Furnishing Touch redefines quality, comfort, and luxury when it comes to King Koil mattresses.
Quality Beyond Measure
Quality is non-negotiable at Furnishing Touch. Every King Koil premium mattress in their collection undergoes rigorous scrutiny to ensure it meets the high standards set by the brand. Collaborating with trusted manufacturers and artisans, Furnishing Touch brings Chennai residents the epitome of sleep luxury.
Customization for Tailored Comfort
Furnishing Touch understands that sleep preferences are as unique as individuals themselves. They offer customization services to cater to your specific requirements, ensuring that your King Koil premium mattress provides the perfect blend of support and comfort.
Affordable Luxury
Furnishing Touch firmly believes that luxury should be accessible to all. They seamlessly blend the prestige of the King Koil brand with affordability, making these premium mattresses a reality for Chennai's residents.
In Conclusion
Quality sleep is not just a luxury; it's an essential element of a healthy and fulfilling life. In Chennai, Furnishing Touch's King Koil Premium Mattress Showroom & Dealers Store stands as the ultimate destination for those seeking King Koil mattresses that guarantee the epitome of sleep luxury. Whether you're looking to upgrade your bedroom or embark on a journey to the most luxurious sleep experience imaginable, this showroom has the products, expertise, and passion to make it a reality. Visit their physical showroom or explore their online platform to discover King Koil premium mattresses that align with your unique sleep preferences and requirements. With Furnishing Touch, you can transform your Chennai bedroom into a sanctuary of opulence, comfort, and the best sleep you've ever had.
If you are looking to buy one click here, contact us here
Follow us on Instagram