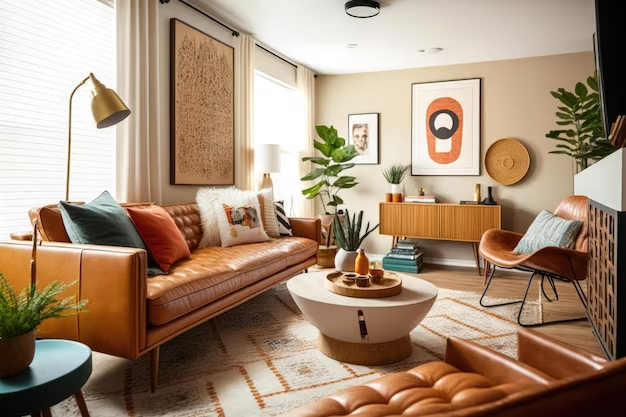 The art of decorating a home is more than just arranging furniture or adding a few cushions; it's about creating an ambiance that reflects personal style, comfort, and individuality. When it comes to enhancing our living spaces, the right decor stores play a pivotal role in offering a diverse range of choices to transform a house into a warm, inviting home. Among the many home decor stores available, Furnishing Touch stands out as an oasis for those seeking unique and high-quality design elements to enrich their living spaces.
Furnishing Touch is not just a store; it's an experience waiting to be discovered, conveniently located for those searching for the perfect pieces to complement their homes. Nestled within the heart of the community, its allure lies in the curated selection of furniture, decor, and accessories, each handpicked to inspire and cater to a spectrum of tastes and preferences.
As you step inside, you're immediately greeted by a harmonious blend of contemporary and traditional styles. The store layout itself is thoughtfully designed to guide customers through various sections, from living room setups exuding modern elegance to cozy bedroom ensembles, as well as kitchen and dining arrangements that cater to both functionality and aesthetics.
What truly sets Furnishing Touch apart is its commitment to offering a diverse array of items. From plush sofas to intricately designed rugs, striking wall art to exquisite tableware, there's something for every corner of your home. The store boasts an impressive selection of home decor accents, catering to different design sensibilities—whether you're drawn to minimalist Scandinavian design, rustic farmhouse charm, or bold and vibrant eclectic decor.
Moreover, Furnishing Touch prides itself on the quality of its offerings. Each piece is crafted with attention to detail and durability, ensuring that the investment made in these items is one that lasts. Beyond the standard furniture and decor, the store also collaborates with local artisans, showcasing unique, handmade pieces that add a touch of exclusivity to any home.
The knowledgeable and friendly staff at Furnishing Touch adds to the overall shopping experience. They're not just salespeople; they're design enthusiasts ready to assist customers in finding the perfect pieces to complement their vision. Whether you're seeking advice on color schemes, furniture placement, or simply looking for inspiration, the staff is always eager to help.
In addition to the in-store experience, Furnishing Touch recognizes the evolving landscape of home decor shopping. Thus, it provides an online platform where customers can browse, select, and even visualize how different pieces might look in their own living spaces.
Ultimately, Furnishing Touch isn't just a store. It's a destination for transforming houses into homes by adding that personal, unique touch. Its range, quality, and commitment to exceptional service make it an ideal go-to for anyone looking to enhance their living spaces.
So, for those seeking to elevate their home decor game and looking for home decor stores nearby, Furnishing Touch stands out as a haven, ready to turn your decorating dreams into reality. A visit to this store might just be the beginning of your journey to a more aesthetically pleasing and inviting home.
Enhance your living space. Visit Furnishing Touch and let your home come alive with style and comfort.
If you are looking to buy one click here, contact us here
Follow us on Instagram