Your home is a canvas where your personal style and preferences come to life. Elevating your living spaces with luxury home furnishings can turn your abode into a sophisticated haven. In the bustling city of Chennai, where tradition and modernity harmonize, "Furnishing Touch" stands as a beacon of opulence in the realm of home decor. In this article, we will take you on a captivating journey through this exceptional store, highlighting their offerings in luxury home furnishings.
The Essence of Furnishing Touch
Situated conveniently in Chennai, Furnishing Touch is more than just a store; it's an experience waiting to be embraced. As you step inside, you are welcomed by an ambiance that exudes sophistication and style. The store's mission is clear: to provide Chennai residents with a carefully curated selection of luxury home furnishing products that redefine opulence and elegance.
A World of Extravagance
Furnishing Touch sets itself apart by offering an expansive and meticulously curated collection of home furnishing products that cater to the most discerning tastes. Whether you are drawn to timeless classics or embrace contemporary designs, this store has a treasure trove of options. Let's delve into some of their key product categories:
Luxurious Curtains: Elevate your windows with opulent curtains that drape your living spaces in elegance. Furnishing Touch offers a wide range of designs, fabrics, and textures that enhance the grandeur of your home.
Sumptuous Mattresses: Experience the epitome of comfort with their premium mattresses. These carefully selected options combine support and luxury for a night of rejuvenating sleep.
Elegant Cushions: Add a touch of sophistication to your living room with their designer cushions. These pieces not only provide comfort but also serve as exquisite decor elements.
Rugs and Carpets: Make a statement with their high-end rugs and carpets that grace your floors with beauty and warmth. These pieces tie your room together in an elegant embrace.
Throws and Blankets: For cozy evenings, their throws and blankets provide the ultimate comfort while enveloping you in luxury.
Quality Redefined
Furnishing Touch is committed to quality, ensuring that every product in their collection meets the highest standards of craftsmanship and durability. They collaborate with renowned manufacturers and artisans to offer luxury home furnishings that stand the test of time.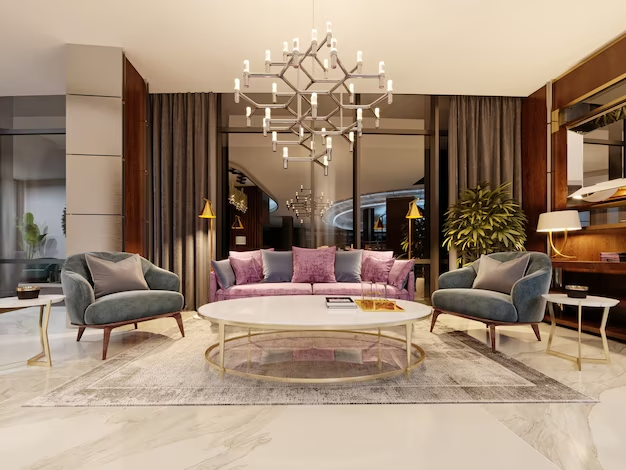 In Conclusion
Indulge in opulence at Furnishing Touch in Chennai. Whether you are seeking to revamp your entire living space or add a touch of luxury to specific elements, this store has the products, expertise, and passion to make your home a haven of grandeur. Visit their store or explore their online platform to discover luxury home furnishings that reflect your unique personality and style. Furnishing Touch, with its opulent offerings, can transform your living spaces into a world of sophistication and elegance that you'll cherish for years to come.
If you are looking to buy one click here, contact us here
Follow us on Instagram